Recently, my team and I had the opportunity to photograph for Detroit based D Business Magazine to photograph their feature 30 In Their Thirties. We had two days at Dayspace Studio in Royal Oak, MI to photograph 30 individuals and 6 group shot.
The challenge was having each group come in to get a variety of black and white headshots photographed followed by a group shot while making sure their portraits didn't look stiff or too posed. My team had to work quickly to set up lighitng and to make sure we stayed on schedule and respected the honorees time. Each group was in and out in less than an hour and here were the results.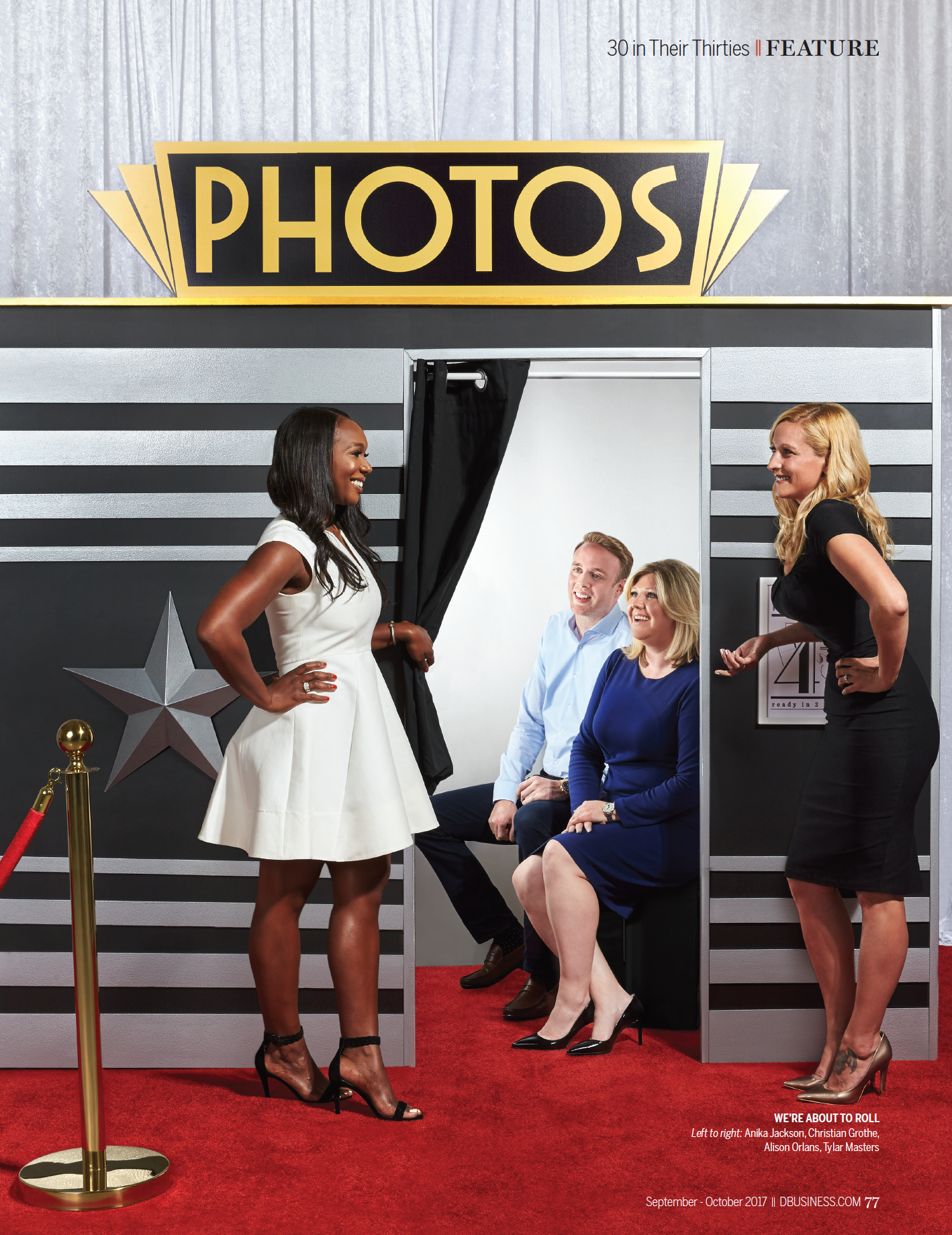 Big thank you to the following...
Austin and Nichole at DBusiness for trusting me and my team to execute the photoshoot and for the amazing the layout design.
Daniel Ribar and Mike Oden for assisting with the lighting setups and moving quickly
Michael Moran for set designing our photobooth between your busy production schedule
Micaela Ruiz for retouching!
Alan Davidson at Dayspace Studio for providing the rental space and Profoto lighting equipment
All of our 30's honorees for making this a fun photoshoot!
The Art Institute of Novi's Photography Program for stopping by and getting a behind the scenes look at an editorial feature photoshoot.